Events Photos
2014 Fall Open House
At the 2014 Fall Open house, OCS students were able to meet their teachers and learn more about the class curriculum.

In addition, students were able to enjoy food and snacks while watching live performances of music and Martial Arts. Students also had the opportunity to participate in a variety of popular Chinese Activities.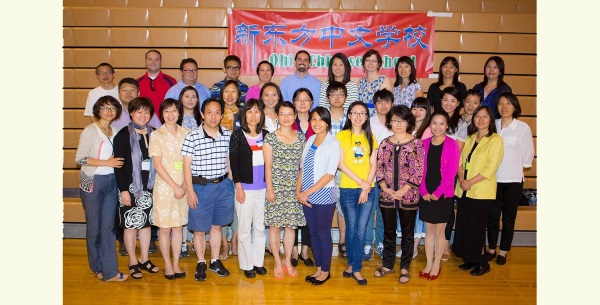 Click here to view all photos.
OCS 2014 Fall Teacher's Conference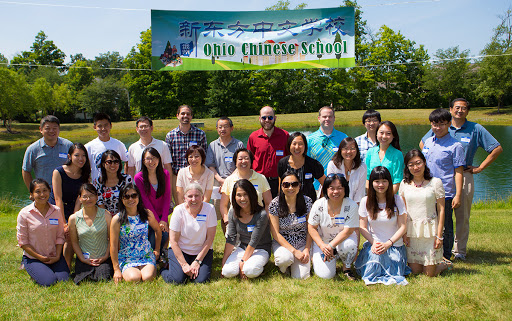 5/18/14 OCS Graduation Ceremory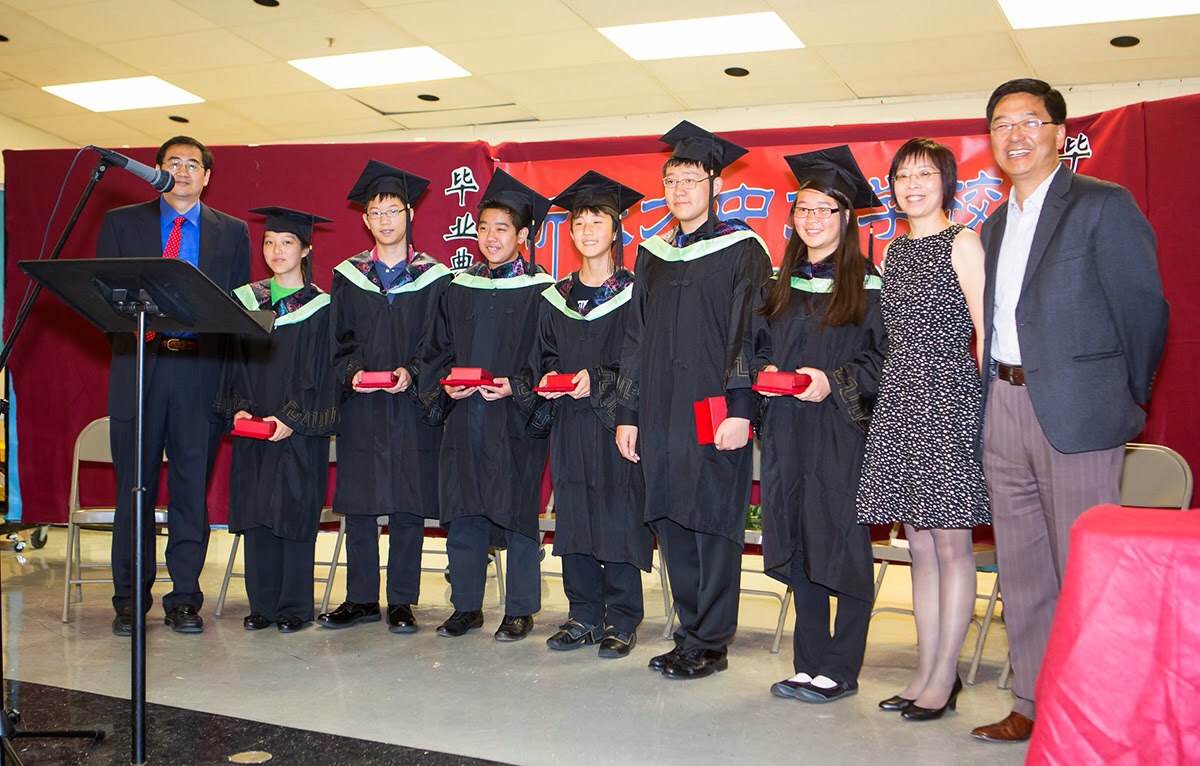 Graduation

Photos
4/20/14 OCS Offered FREE SAT Assessment and Diagnostic Test
新东方 OCS offered a FREE SAT Assessment and Diagnostic Test on Sunday, April 20, 2014.

The test was provided by OCS summer program SAT instructor Brian Stewart. Around 20 students took the advantage of this offer to practice their SAT test skills.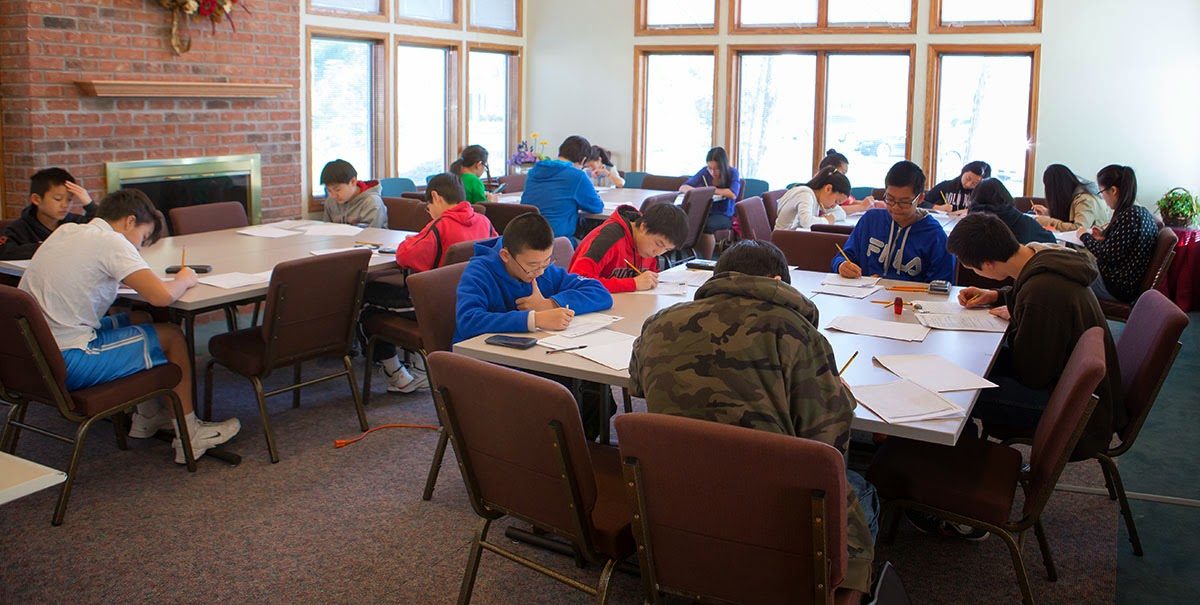 4/20/14 OCS Held Spring Teachers Conference and Picnic
新东方 OCS 2014 Spring Teacher Conference has successfully concluded on April 20. Before the conference, teachers had a BBQ cookout gathering on the beautiful sunny day.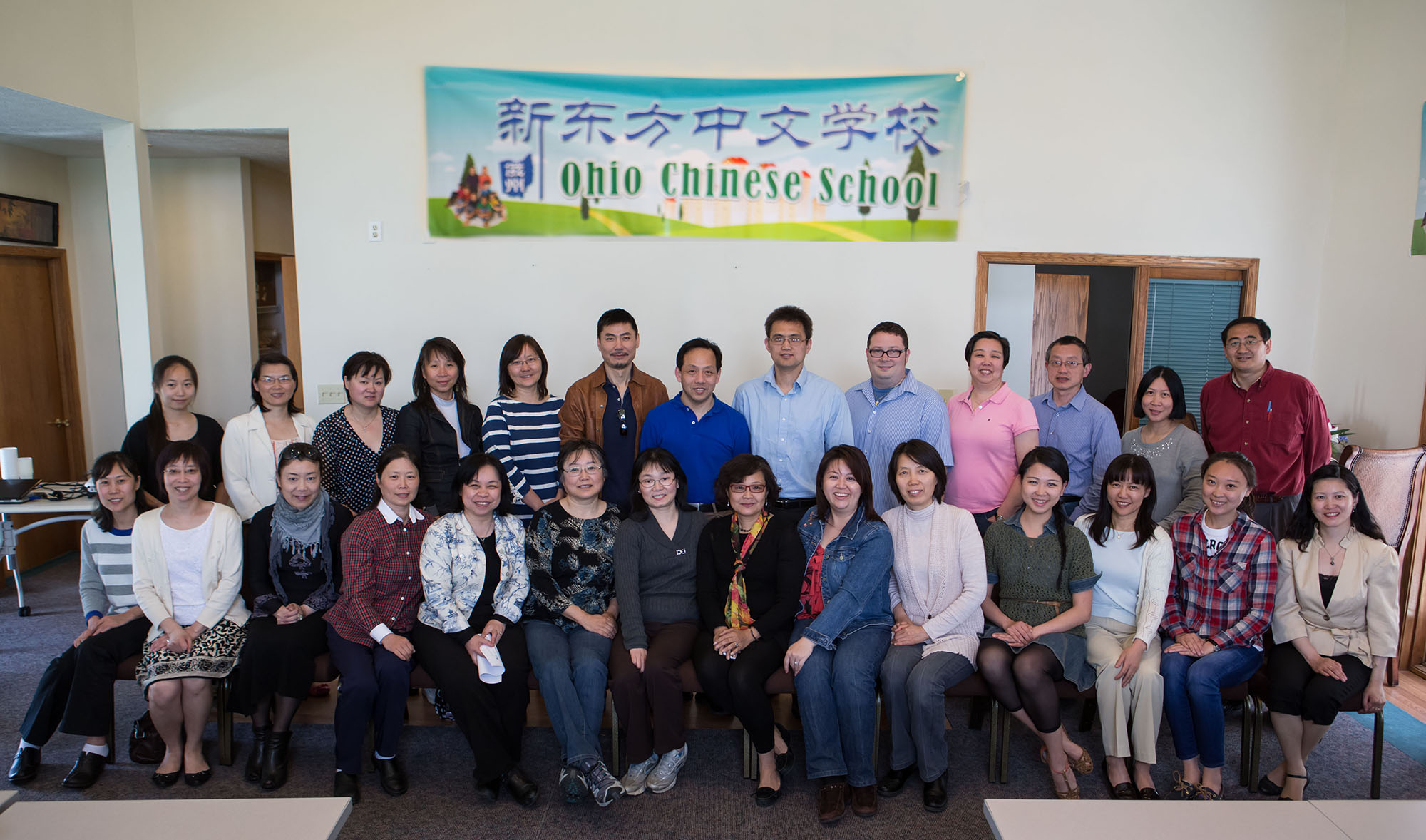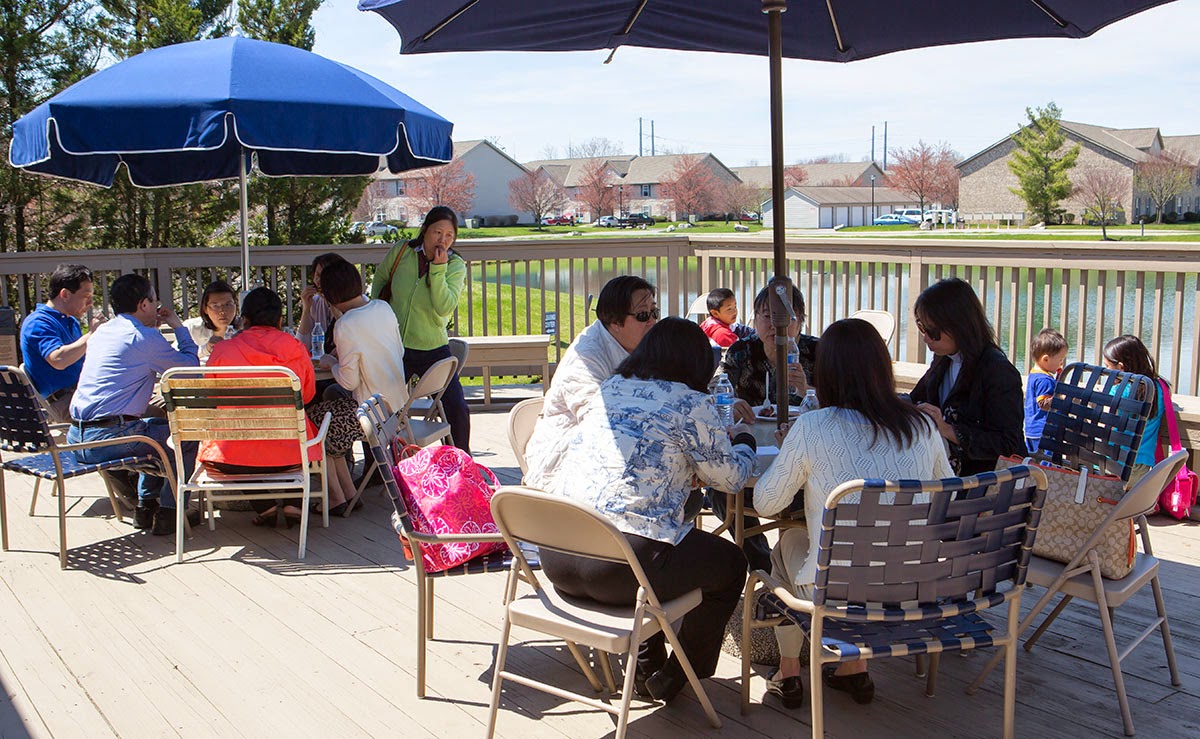 3/23/14 Workshop on "how to have a great vegetable garden"
What a pleasure that OCS was able to invite Mr. Guan Zhen to conduct a workshop on "how to have a great vegetable garden in your own backyard". Several of the famed gardeners in the Columbus area were present to share their experiences as well. There was a seed exchange after the workshop. Special thanks to Prof. Gao for providing flower and vegetable seeds.

Please view the videos made by ohio168.com:
Guan Zhen : Vegetable Garden-1
Guan Zhen : Vegetable Garden-2
Guan Zhen : Vegetable Garden-3

2/16/14 Spring Festival Appreciation Party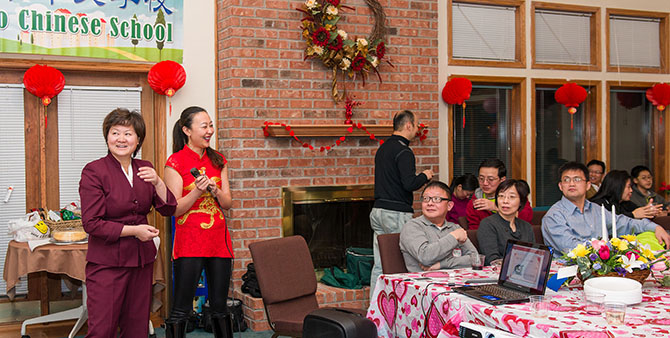 1/26/14 OCS Spring Festival Celebration

Spring Festival Celebration Videos
Spring Festival Celebration Photos
12/14/13 Ohio Chinese School Christmas Party for Teachers and Staffs
The Ohio Chinese School held its first teacher appreciation Christmas party on the snowy afternoon of December 14th. It was a great way for the families of the management team, teachers, and distinguished representatives of the Chinese community to gather together for this wonderful celebration of the holidays and a great first semester. The backdrop of a lighted Christmas tree surrounded by numerous gifts behind the smiling parents and children was a lovely sight to see. As the younger ones surrounded the warm fireplace, a potluck meal was arranged and provided by the OCS management team and teachers for everyone to enjoy.

The OCS principal began the evening with a warm and moving speech, connecting with the guests and generating much laughter. This Christmas party not only reflects how much the management team cares and appreciates each other, but the teachers and the efforts to become a cohesive team and provide the best environment for our students. It was also a great way for the OCS team, teachers, and their families to bond and create a feeling of community and enjoy each others' company.

The Ohio Chinese School faculty wishes every family a Merry Christmas and Happy New Year!

More pictures:
The following links were provided by ohio168.com, which is not affiliate with Ohio Chinese School.

Bridge Tournament on November 17, 2013
The Bridge Tournament provides a great opportunity for those who love to play bridge. This challenging, calculating, and exciting game allows for bridge players to play with other lovers of the game, to recognize other players' abilities, and to pass on their passion for the game to newcomers, who before did not have the opportunity to learn from more experienced and talented players. It is a great way to recognize the best Bridge players in the Central Ohio Chinese community, and to encourage more people to play this thrilling game.




Bring a Friend Day November 10, 2013
Thank you to everyone who participated in Bring a Friend Day, it was a wonderful event and we enjoyed seeing so many new faces! We hope that each of you had as much fun as we did, and that you will encourage your friends to become regular attendees at our school. We also have some prizes to award to those that participated in the raffle. And the lucky winners are:

School bag - Jessica/Hanson Miao
Diary package - Daborah
Diary package - Lina Carvio
3-Z Carry-on binder-Edward Gao
Diary package - Emily Yu

Congratulations to each of you! We hope to see many of your friends return to participate in few classes!


Dress Up Event on October 27, 2013
Halloween is one of the most beloved holidays for children who grew up in America, allowing young children to dress up as whomever or whatever they wish. The Ohio Chinese School had its first dress up day to follow the traditional American holiday of Halloween and held its first annual dress up contest. The dress up day at OCS is a coming together of American and Chinese culture, where kids come to learn not only about the Chinese culture, but participate and learn more about the American culture as well in an enjoyable and happy environment.



Click here to view more information about the Dress Up Event, Thanks to Ohio 168
Teacher Conference on October 26, 2013
新东方中文学校教师大会
This is the second monthly meeting of the first semester at Ohio Chinese School. It is exciting to know that these new teachers are meeting to share and exchange the best ideas of how to educate our children, and learning from each other's teaching style to improve the overall quality of our school. The relaxed environment of the teacher meeting(s) allows an opportunity for the new teachers to build friendships, while simultaneously working together to provide the best quality education for the students.


Mid-Autumn Festival Celebration on September 15, 2013
新东方中文学校 "亲子家庭" 中秋晚会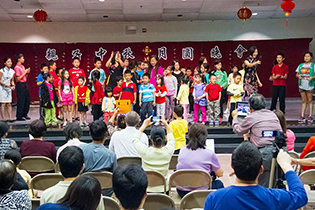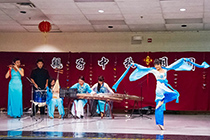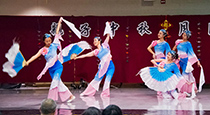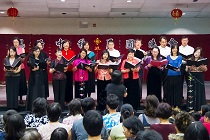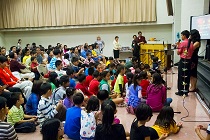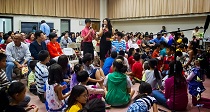 俄州新东方中文学校在中秋来临之际,农历癸巳年八月十一日(2013 年9月15日),举办了以"亲子家庭"为主题的中秋文艺联欢晚会。
View Video Links and Read full report on the Mid-Autumn Festival Celebration
Ohio Chinese School First School Day: August 25, 2013
新东方中文学校第一天开课: 八月二十五日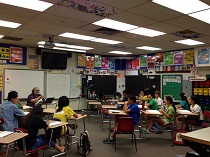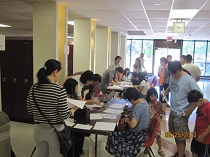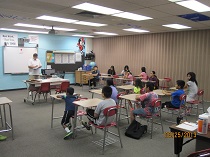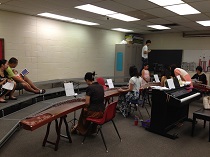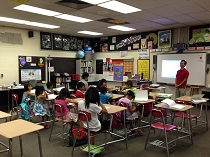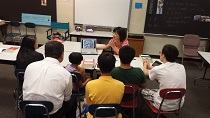 Ohio Chinese School Started First School Day on August 25, 2013
新东方中文学校于八月二十五日第一天开课

View All Pictures
Ohio Chinese School Opening Day on August 18, 2013
新东方 2013 八月十八开学日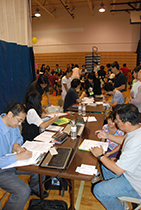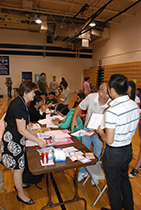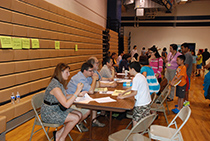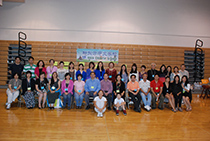 Ohio Chinese School had a Successful Opening Day on August 18th, 2013.

View All Pictures
Ohio Chinese School Teacher Orientation on August 11, 2013
2013 第一届新东方教师会议
Ohio Chinese School held the first OCS annual Teacher Orientation at Dublin Library on August 11, 2013.

View All Pictures
Ohio Chinese School Welcome Picnic Pictures
新东方欢迎聚餐会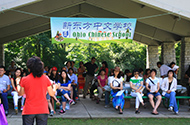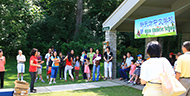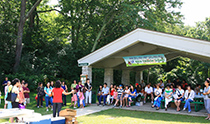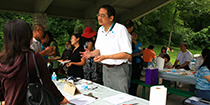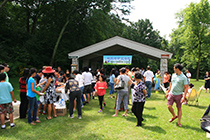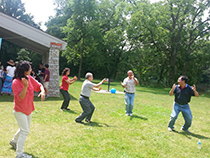 新东方中文学校于8月3日在 Dublin市Scioto Park 举行欢迎聚餐会。

链接到 新东方欢迎聚餐会照片 (感谢曾晓辉提供照片)